Post by Kagami Tomoko on Apr 1, 2017 0:30:06 GMT -5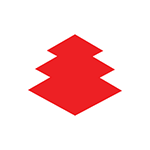 As you mentioned before, the
kuge
designs are not presented in the
Daibukan
so I'll have to check out some other sources like the aforementioned Dower. More books! More time! More research! Thank you again for your help in clarification.
It has been some time since I last posted on my journey, and truth be told I took a break from it as life sometimes makes you take on alternate paths. But I'm back in business as they say and have been ramping up my reading, writing, and re-testing my knowledge.
I ended up getting The Elements of Japanese Design by John Dower. It is quite a lovely book and I have spent many hours flipping back and forth between the designs. To come full circle, it describes the Bellflower (kikyo) on page 48, [...] "As a crest, it first appears to have been adopted among the warriors around the thirteenth century, primarily because of its beauty." This places the device squarely in Kamakura timeline and just out of (my) Heian recreation reach.
As it stands, I do enjoy the classic design of the Gentian (rindo) flower pictured above in blue. However, two things concern me: 1) Dower describes the charge on page 56, [...] As a crest, it represents a good example of the type of pattern which became popular in the Heian period for purely decorative purposes, and then later was adopted as a formal family crest." and 2) I thought someone in the East has this design already or one of the myriad of similar designs that would not pass the 1 km rule or even the 50 m rule of the Heralds (see bamboo mon above). Thoughts?
Anyhow, a more recent thought has occurred to me: If my surname is Kagami, should I not use that family's chosen mon (or a small adaptation therein)? What are your thoughts on this? In looking through Dower's book, there is no mention of the Kagami surname and my online searches have not proven fruitful (in fact the first hit for "加賀美 surname mon" is this very board! haha!). Do you recommend any additional sources? Does the Daibukan list the Kagami name?